Full Moon Meditations & Spirit Messages
The Full Moon is a perfect time each month to let go of what isn't working in your life, heighten your intuition, and bring in the healing frequency of the Divine and All That Is.
Join Lisa as we draw in the power of the luminous moon and celebrate the magical energy of this time! Lisa begins by sharing the "full moon message" she receives from Spirit for the group. You will then be guided into a beautiful meditation that supports your healing, relaxes your mind, uplifts your vibration and aligns you with your inner light.
**You will be sent an email with the Zoom link for this meditation class on the day before the event.
Choose your date below to join one of the 60 minute events for $20!
Thursday, December 8, 2022 at 5PM PST/6PM MST/7PM CST/8PM EST
Saturday, January 7, 2022 at 12PM PST/1PM MST/2PM CST/3PM EST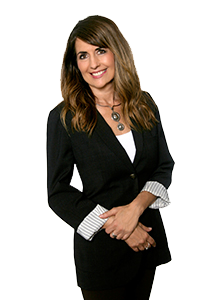 Lisa Gives Inspiring Talks & Live Audience Messages!
Book Lisa as Guest Speaker for Webinars, Conferences or Private Events.
Featured Past Appearances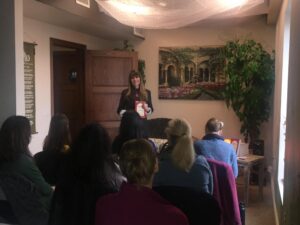 Gallery Readings – Spiritual Origins
(Huntington Beach, CA)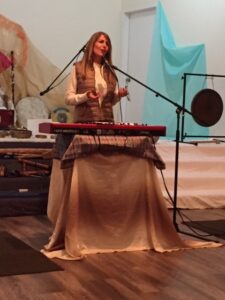 Rickie Byars invited me on stage to channel Spirit at New Year's Retreat
(Malibu, CA Dec. 2019)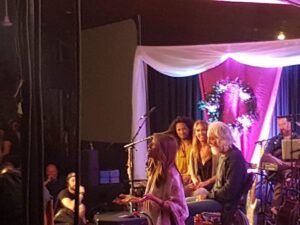 Channelling Shyamdas with Deva Premal & Miten at Omega Institute
(Rhinebeck, NY Aug. 2019)