Ongoing Monthly Development & Practice Modules
We are all intuitive. We use this skill whether we know it or not, whether we're buying a house or picking a spouse. It's that "gut" feeling, inner knowing. In these fun and interactive development classes, Lisa helps you tune out and tap into the "field" around you where all universal answers lie. 
Monthly Development and Practice Module Subscription: 
Participate in two 90 minute classes per month. These modules include continued education, practice with your peers and Q&A with Lisa. Through your monthly subscription modules, you will learn to work with:
Auras (find out how people really feel)
Psychometry (reading a photograph or object)
Oracle cards
Angels
Meditation
Pendulums
Animal totems
Automatic writing
Mediumship
Channeling
Crystals
How to connect with Archangels and Ascended Masters
How to connect with your Higher Self/Spirit Guides/Guardian Angels
Join the Monthly Development & Practice Module Subscription!
Join Lisa and your peers live on Zoom.
Recording and homework (as needed) will be sent after each class to download for a limited time only.
Twice a month 
12-1:30 PST/1-2:30 MST/2-3:30CST/3-4:30EST $44 USD monthly**
*Lisa will email you with dates/times/zoom links prior to upcoming classes. 
**May cancel your subscription at any time. 
Optional One Time 3 Hour I.Q. Basics Class
In this 3 hour class you will learn the basics. Learn the difference between psychics, mediums and channels. Explore the 6 Psychic Senses (Clairvoyance, Clairaudience, Clairsentience, Claircognizance, Clairalience and Clairgustance). Practice visualization & meditation techniques to expand your awareness. Learn how to clear, ground and protect your energy field. Practice connecting with your intuition on a deeper level. Learn how to keep your vibration high – and why it's important. Discover how intuitive you are (you will be surprised).
Purchase I.Q. Basics 3-Hour Class!
Get instant access to your recording and PDF guide.
This is a very helpful and insightful class but is not required to join the monthly sessions.
Purchase at any time for $77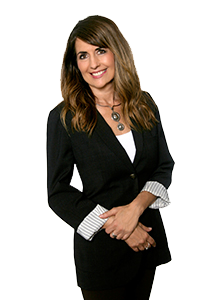 Lisa Gives Inspiring Talks & Live Audience Messages!
Book Lisa as Guest Speaker for Webinars, Conferences or Private Events.