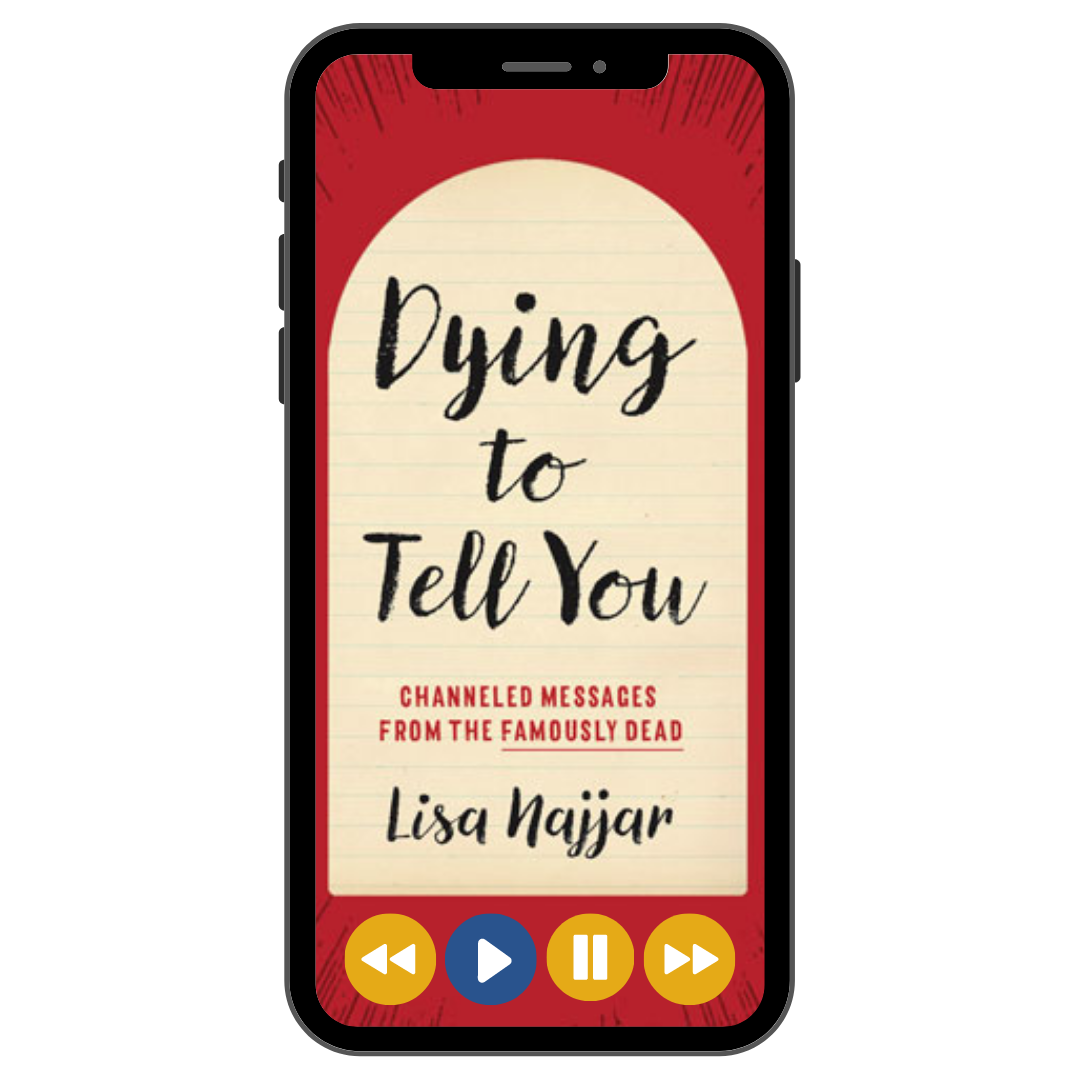 Dying to Tell You Audiobook
If you are using a coupon you MUST click APPLY or else you will be charged full price.
Dying to Tell You: Channeled Messages from the Famously Dead
WHAT WOULD THE FAMOUSLY DEAD HAVE TO SAY FROM THE OTHER SIDE?
From Abe Lincoln and George Harrison to Shirley Temple and Marilyn Monroe, these are just a few of the dead celebrities and famous historical figures that Lisa Najjar channels in this compelling collection of messages.
FIND OUT WHY: Albert Einstein changed his theory to "The Theory of Irrelevance". Steve McQueen would give anything for another shot at living! Elvis Presley now resides in the heartbreak hotel. Davy Jones is still Monkeeing around.
This iconic cast of characters is dying to tell you that:
• When we lay people to rest, they are hardly resting! • The grass really IS greener on the other side. • Dying is easy, living is hard. • You shouldn't put off till tomorrow what you can do today because what you do today will live on forever!
Since crossing over to the other side, the famously dead have transformed. This book has the potential to transform lives.
This is a digital product, refunds are not available due to the nature of this product.