Purchase the recording of this event and learn about the Angel Spheres/Bands, who the Angels are, why they are here, and how they can help us. Lisa shares tips and techniques to teach you how to connect with the Angels. She shows you how to invite them in and ask for help or guidance. Then she guides you through a meditation to meet your Angels.
Your everyday life becomes magical once you are living in the presence of the Angels.
Once you purchase you will have immediate access to the recording and three handouts only available for those who purchase this class.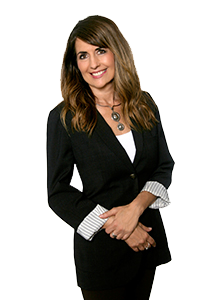 Lisa Gives Inspiring Talks & Live Audience Messages!
Book Lisa as Guest Speaker for Webinars, Conferences or Private Events.
Featured Past Appearances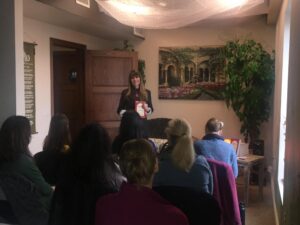 Gallery Readings – Spiritual Origins
(Huntington Beach, CA)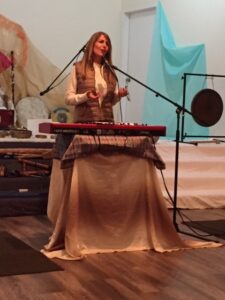 Rickie Byars invited me on stage to channel Spirit at New Year's Retreat
(Malibu, CA Dec. 2019)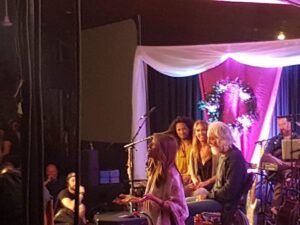 Channelling Shyamdas with Deva Premal & Miten at Omega Institute
(Rhinebeck, NY Aug. 2019)